Help your management team thrive
Together, we'll develop a curriculum that strengthens your team
by identifying areas in need of support.
The transition from employee to manager isn't always a smooth process.
Training task-oriented people to manage others requires helping them develop a brand new skill set.
Together, we'll develop a curriculum that gives your managers the confidence they need to lead.
Help your managers uncover the tools they need to succeed.
Statistics show that employees leave supervisors, not jobs.
Give your employees the tools and training they need to successfully transition into confident leaders.
Help them become the type of managers who make people feel like they never want to leave.
Increase retention and build a winning team.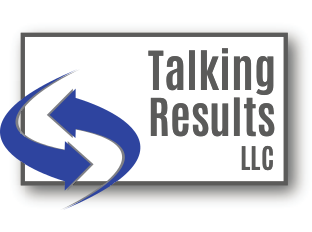 "The results that we have achieved from working with Tammy at Talking Results, LLC have been seen throughout our Cooperative. Tammy has provided specialized training and coaching for our managers as well as one-on-one discussions, that has helped them to learn new skills to continue to grow and achieve goals and objectives. Tammy has also facilitated discussions with our team to identify goals, address concerns, while continuing to work toward developing action steps to achieve outcomes. "

— Gery – General Manager with Blanchardville Cooperative Oil Association
The 6 Steps to Building Your Winning Team
Discover and Define
All training starts with a conversation to uncover the current conflicts and problems within your organization. Then, together we'll explore and define what's working and what's not.
Plan and Do
Next, we'll identify where you want to go and the gaps stopping your team from getting there. I'll help you build a customized training program that gets your team exactly where they need to be.
Review & Measure + Monitor & Sustain
Our work together doesn't stop at your plan. Together, we'll review & measure your success, monitoring and adjusting it when needed to create a training program that sustains you for the long run.
Help your managers uncover what it is they need to succeed